Just prior to World War II Jaguar, known then as SS Cars, started using a numbering system beginning with the letter X for internal projects. X meaning experimental, XB for military chassis projects and XF to XK for engines. This numbering system has never been consistent and there appears to be many omissions and duplications.
Number Project
XJ3 3.4-litre and 3.8-litre S-Type saloon cars (known to the Pressed Steel Company as 'Utah')
XJ4 Designation of the project which led to what was publicly announced as the XJ6
XJ5 Modifications to the Mark Ten for air-conditioning
XJ6 A V12 racing engine with four-overhead-camshafts
XJ8 E-type 2+2 version
XJ13 Jaguar sport-racing mid engined prototype
XJ16 Jaguar 420 saloon
XJ22 & XJ23 E-type Series Two
XJ27 The Jaguar XJS
XJ40 Second Generation Jaguar XJ6 (1986-1994) (as opposed to Series 2 version of First Generation)
XJ41 Prototype Coupé replacement for the XJ-S
XJ42 Prototype Drophead replacement for the XJ-S
XJ50 Jaguar XJ12 Series Three
XJ57 & XJ58 Jaguar XJ-S 3.6 litre
XJ81 Second Generation Jaguar XJ12 (1993 - 1994)
Jaguar XJ
Jaguar XJ
Jaguar XJ
Jaguar XJ
Jaguar XJ
Jaguar XJ
Jaguar XJ
Jaguar XJ
Jaguar XJ
Jaguar XJ
Jaguar XJ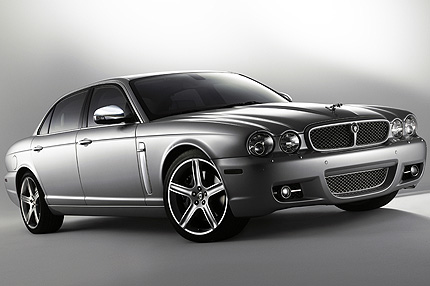 Jaguar XJ
All Review videos and more of:• Infiniti• Mitsubishi• Aston Martin• Isuzu• Nissan• Audi• Jaguar • Pontiac• Bentley• Jeep• Porsche• BMW• Kia• Rolls Royce• Buick• Lamborghini• Saab• Cadillac• Land Rover• Saturn• Chevrolet• Lexus• Scion• Chrysler• Lincoln• Smart• Dodge• Lotus• Subaru• Ferrari• Maserati• Suzuki• Ford• Maybach• Tesla• GMC• Mazda• Toyota• Honda• Mercedes-Benz• Volkswagen• HUMMER• Mercury• Volvo• Hyundai• MINI.and MORE....